The forest wolf spider is one of the largest wolf spiders (family Lycosidae), known for their long legs and excellent eyesight. They hunt without relying on webs at night due to these adaptations that give them an edge when pursuing prey.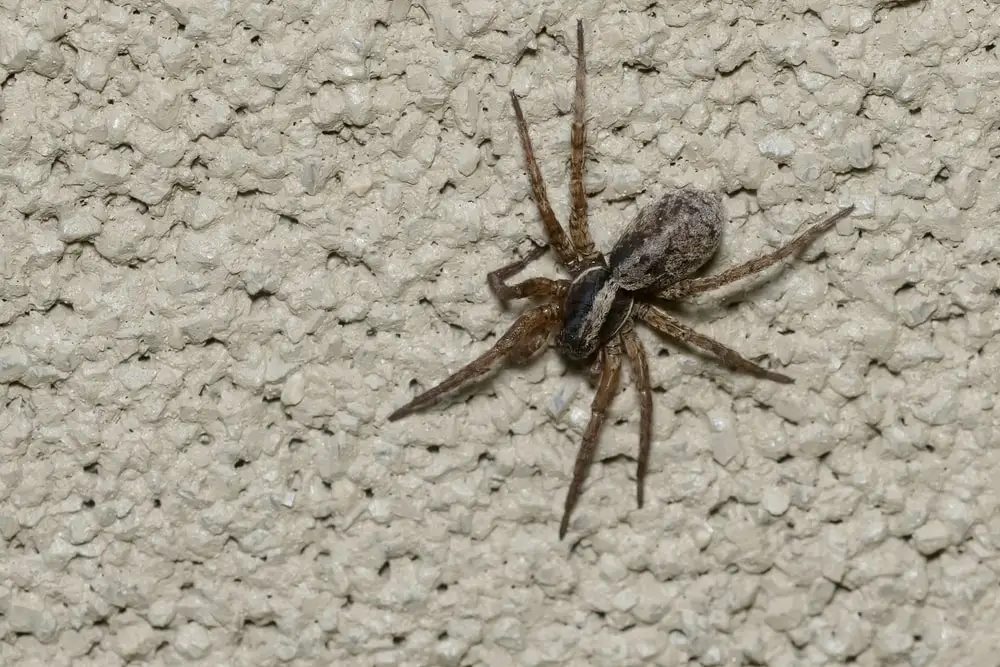 Forest Wolf Spider.
The Forest Wolf Spider stands out among its peer's thanks to the wide gray stripe that runs down its carapace and white markings on either side. These creatures can be found anywhere from Alaska through Newfoundland, California to Alabama – usually taking refuge underneath rocks or tunnels they dig under the surface of the Earth. Females typically measure .43 to .51 inches, while males come in at around .32 to .47 inches.
Spider pages: Learn how to identify and avoid these spiders.
Black Spiders: How to identify them.
Long-Palped ant-mimic sac spider.
The most venomous spiders in the world.
Red house spider identification.
Orb weaver Spiders: How to identify and get rid of them.
Common house spiders: How to Identify and get rid of them.
Six-Eyed Sand Spider: Is the White Sand Spider Dangerous?
10 biggest spiders in the world.
Giant Huntsman Spider: How to Identify the Largest Spider
Brazilian salmon pink bird-eating tarantula
Brazilian Giant Tawny Red Tarantula
Colombian Giant Redleg Tarantula
Cerbalus Aravaensis: Middle East's Largest Spider
Camel spiders: Myths and Facts.
Net-casting spiders: How to identify these spiders.
White-tailed spider: How to identify and manage.
Katipo Spider: How to identify New Zealand's venomous spider
Brown widow spider: How to identify and avoid the false widow.
Redback spiders how to identify them and prevent bites
Funnel weaver spiders vs funnel-web
Cellar spiders how to identify and get rid of them
How to identify the wolf spider
How to identify the hobo spider
Brazilian wandering spider how to identify and avoid
Huntsman spider how to identify the eight legged freak
Jumping spiders how to identify these harmless hunters
Black widow spiders how to identify and avoid
Tarantulas appearance diet and mating