Wolf spiders (Lycosidae), such as the Carolina wolf spider (Hogna carolinensis), are robust and agile hunters who do not spin webs but chase down their prey.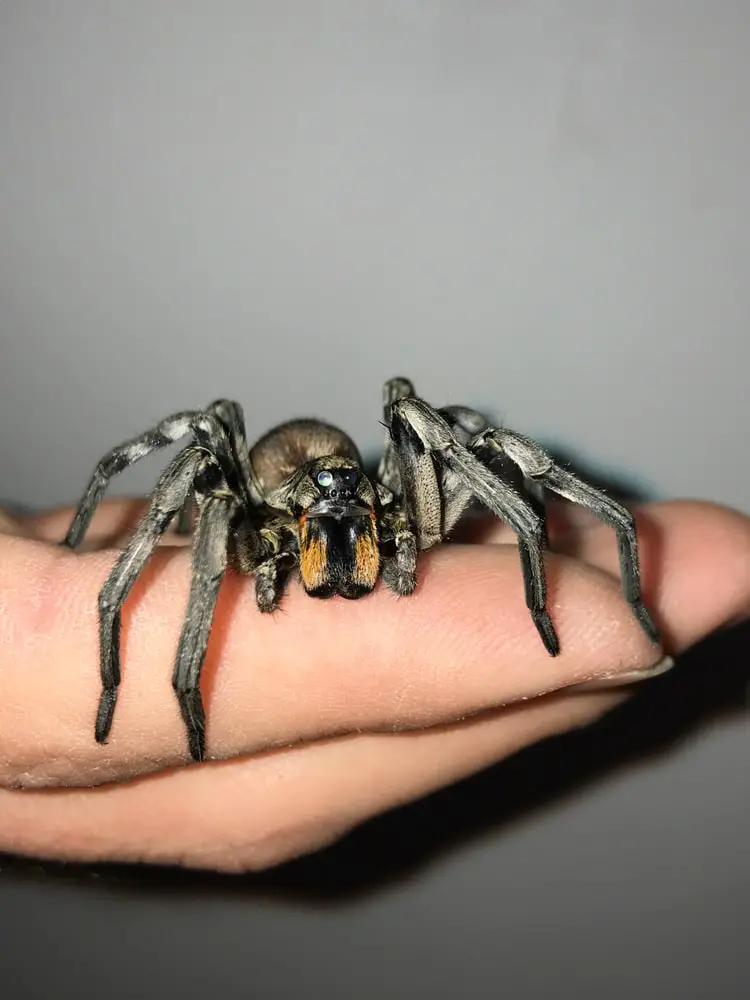 The Carolina wolf spider.
The Hogna carolinensis, or Carolina wolf spider, is one of the largest species of wolf spiders in Virginia and in the eastern United States. With a body length of up to 1.5 inches and an impressive leg span extending up to 3 inches, this robust hunter doesn't need webs for survival – its agility allows it to chase down its prey simply.
These wolf spiders in Virginia are typically brown or grey, with a mottled or striped pattern on their abdomen. They reside in various habitats, including forests, grasslands, and urban areas. The Carolina wolf spider is not dangerous, as it will only bite if it feels threatened. However, their large size and sometimes rapid movements can intimidate some people.
Further recommended redoing about spiders.
Spider pages: Learn how to identify and avoid these spiders.
Black Spiders: How to identify them.
Long-Palped ant-mimic sac spider.
The most venomous spiders in the world.
Red house spider identification.
Orb weaver Spiders: How to identify and get rid of them.
Common house spiders: How to Identify and get rid of them.
Six-Eyed Sand Spider: Is the White Sand Spider Dangerous?
10 biggest spiders in the world.
Giant Huntsman Spider: How to Identify the Largest Spider
Brazilian salmon pink bird-eating tarantula
Brazilian Giant Tawny Red Tarantula
Colombian Giant Redleg Tarantula
Cerbalus Aravaensis: Middle East's Largest Spider
Camel spiders: Myths and Facts.
Net-casting spiders: How to identify these spiders.
White-tailed spider: How to identify and manage.
Katipo Spider: How to identify New Zealand's venomous spider
Brown widow spider: How to identify and avoid the false widow.
Redback spiders how to identify them and prevent bites
Funnel weaver spiders vs funnel-web
Cellar spiders how to identify and get rid of them
How to identify the wolf spider
How to identify the hobo spider
Brazilian wandering spider how to identify and avoid
Huntsman spider how to identify the eight legged freak
Jumping spiders how to identify these harmless hunters
Black widow spiders how to identify and avoid
Tarantulas appearance diet and mating